No doubt about it, when it comes to surf - Fiji has plenty of options! Here are our Top Picks of places to get your board wet.
When it comes to waves, these Fijian bad boys are the stuff of legends. The big reef breaks here like: Lighthouse Rights, Restaurants and Desperations are not for beginners. Only experienced surfers need to apply.
If you are a rookie you've still got plenty of options - calmer waters and beach breaks can be found at Sigatoka or Natadola on the Coral Coast or head out to the Mamanuca's and sign up to one of the surf schools.
Photo: Bielmann/SPL
Cloudbreak needs no introduction. This is every surfer's bucket list type of stuff. International comps here mean you might be lucky enough to see the world's best carve it up on these heavies. A short boat ride from Tavarua Island, it looks calm but it's tough and still consistent. Best swells come from the South year-round - April to October usually brings the 8 - 10 footers.
Desparations - just off Tavarua with consistent, reliable swells. Shallow reef means surf this at high tide with an easterly wind.
© BRIAN BIELMANN
Restaurants sits right on the edge of an exposed reef and is usually one or the other -some days it's flat and others it's delivering one of the worlds most perfect left-hand breaks. Wait for a east/southeaster and a high tide.
Wilkes Passage a.k.a. Wilkes is super popular for surfers of all experience levels. With an exposed reef break that is consistent, try to aim right which drops you into a deep safe channel.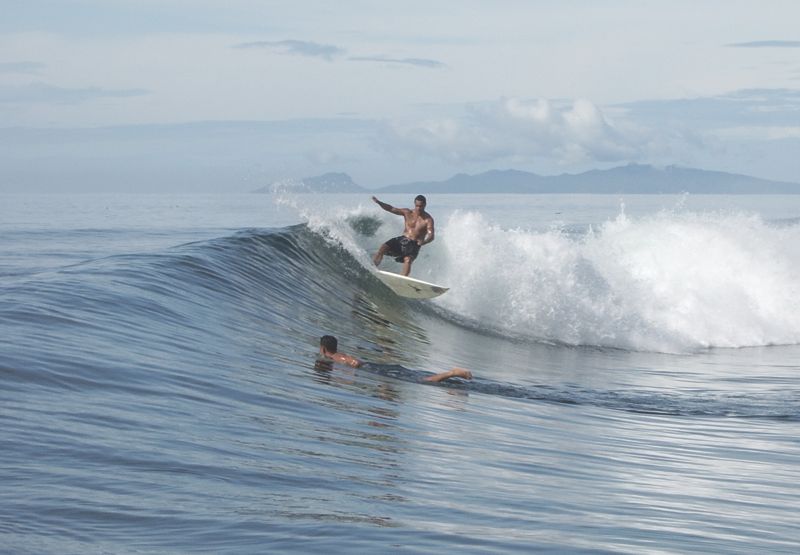 Lighthouse is called 'crazy' for a reason - totally inconsistent, sometimes flat - but when it's on it's on! A total pro run that you can watch from the shore.
Written by: Fotini E Douglas
---